Helping You Grow
So Your Relationship Thrives
"When we marry someone, we marry every part of that person's history, and we sign up to respond to acts we have never done."
~ Stan Tatkin PH.D
Couples Relationship Counseling
Many of us begin relationships enjoying an abundance of love, excitement, and delight that promises to last forever. Over time we discover that the sweetness has soured, leaving us feeling disillusioned, disappointed, deprived, and angry. Sound familiar? If so, let me assure you that this doesn't mean you've failed.
Best Couples therapists in Santa Rosa - Almost every couple can benefit from help at some point in their relationship. Close, intimate relationships have the powerful ability to bring out the best and the worst in us. They evoke our deepest wisdom and joy as well as our most childish petty behaviors.
Relationships can be difficult, requiring us to grow and cultivate the best within us in order to give and receive the love that we want to experience with our partner. My approach is active, empathic, and direct. I intervene to correct unhelpful patterns and provide skills, tools, and perspectives that facilitate sustainable improvements.
Premarital and Early Relationship Counseling
Best couples therapy Marriage Counseling in Santa Rosa CA - If you are an engaged couple, planning to marry, or in a relationship that is young, this is the perfect time to receive relationship counseling. At this juncture of your relationship, it is likely that you are happy together and anticipate a long, successful, and joyful union.
What an odd time to pursue counseling sessions...right? Wrong! You've probably heard the divorce statistics - over 50% of the marriages in the US end up in divorce. These are not reassuring statistics! The average length of a marriage is six years. These numbers tell us that many couples are not prepared to deal with marriage.
Findings also show that couples who participate in premarital counseling report a 30% stronger marriage than other couples. The data suggests that there is an optimal window of opportunity for premarital counseling. The advantageous window spans the year preceding the wedding and the first six months after the wedding.
Those who have the most potential for a partnership of happy longevity are those who know how to swim in the rough waters, get to shore and repair the damage.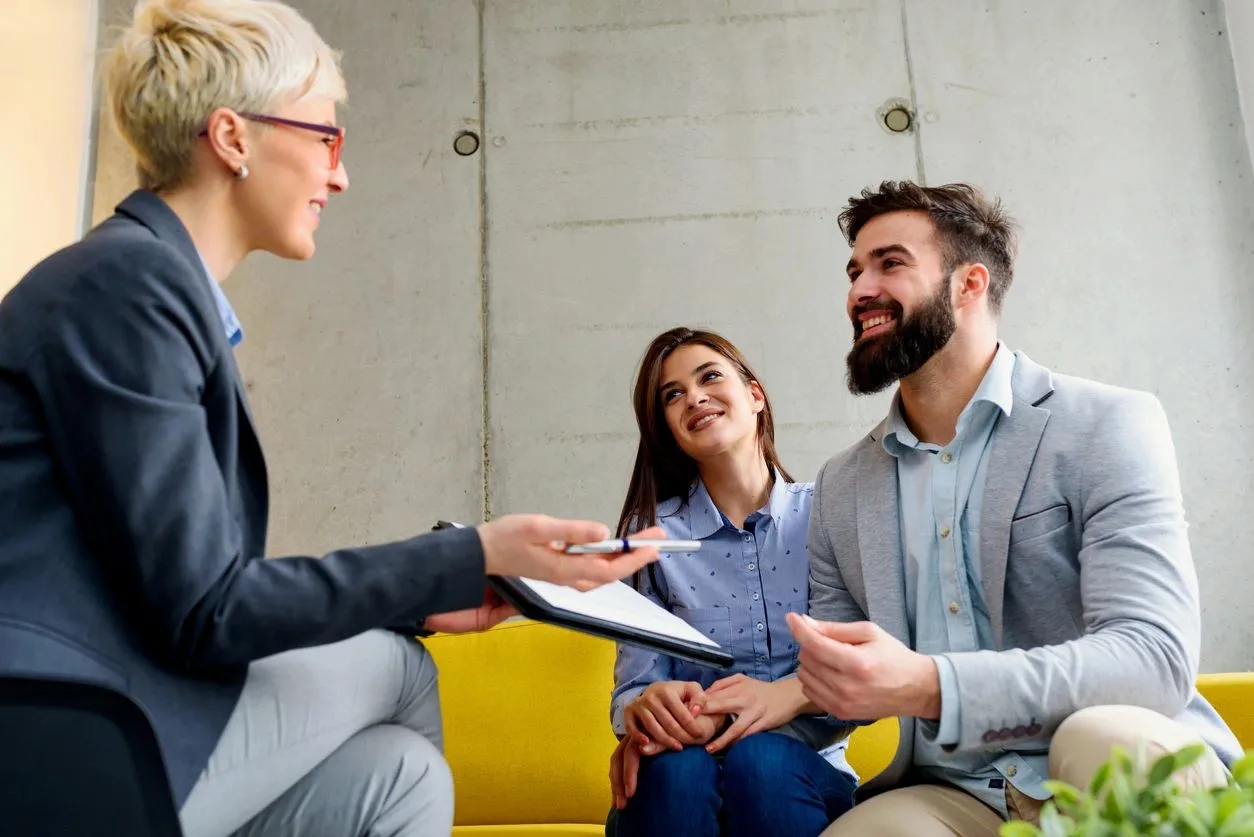 I would be delighted to work with you to help you build the solid ground from which your union can grow and flourish.